Smart Bus Shelter Waiting for a bus to come doesn't have to be boring…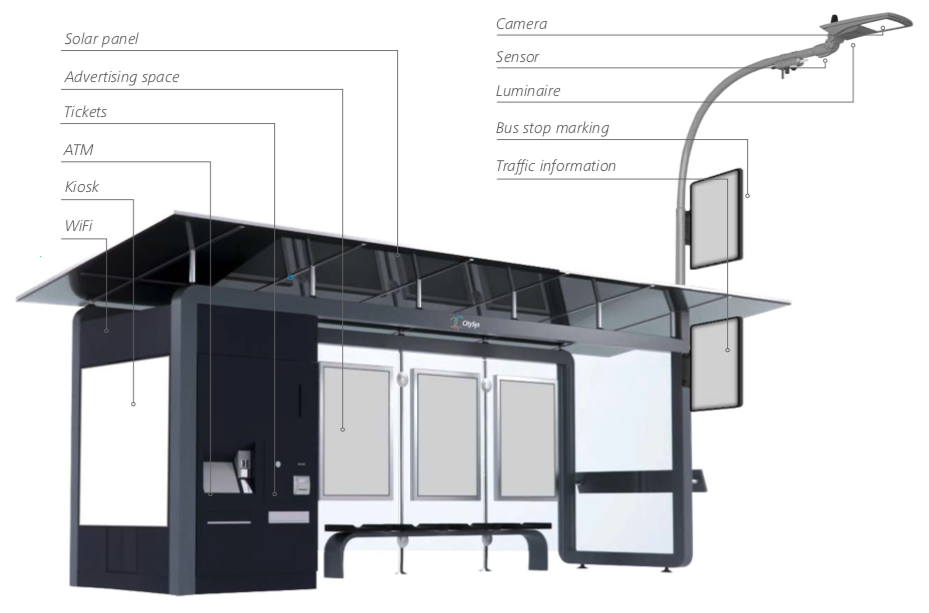 We are working with partners from Europe on the Smart Bus Shelter, whose main advantage is the possibility of simple and fast replacement of the existing obsolete bus stop with our new multi-functional bus stop. Installation of the smart bus stop ensures a multi-functional public space for its users and increases the level and accessibility of new services for visitors and citizens.
The bus stop offers many integrated functions, such as the sale of public transport tickets via integrated payment devices, locking of bicycles, sale of food and beverages, monitoring of air quality and noise levels, security camera, Wi-Fi connectivity, advertising space and accessibility of various information via Smart Kiosk.
DATA VISUALIZATION AND ANALYSIS