Smart City Pole
An Open City Closer to People
Nowadays, cities and municipalities are facing new challenges. Every day, many citizens face various problems with parking bad quality roads, excessive dustiness, bad air quality, inefficient waste management, damage to property, crimes, thefts, small or minimum number of phone charging points, unavailability of Wi-Fi connectivity, low accessibility of information, or inability to call for help, when in need, and all these factors slow down the improvement of the living standard.
Many cities and municipalities are looking for a solution that could help them solve these problems in an effective and affordable way. We are here to bring and introduce to you the latest European solution that addresses all the problems in one device – a smart pole.
this pole with an interesting design called the Smart City Pole can be installed in all parts of the city or municipality. Thanks to integrated sensors, this product offers many functions. It offers Internet connectivity over Wi-Fi, monitoring of the surrounding area with the use of 4 cameras, which can contribute to the elimination of thefts and damage to property. The cameras are weatherproof (IP-67, polycarbonate structure), can be controlled at a distance and offer continuous signal transmission with the possibility of advanced video playlists.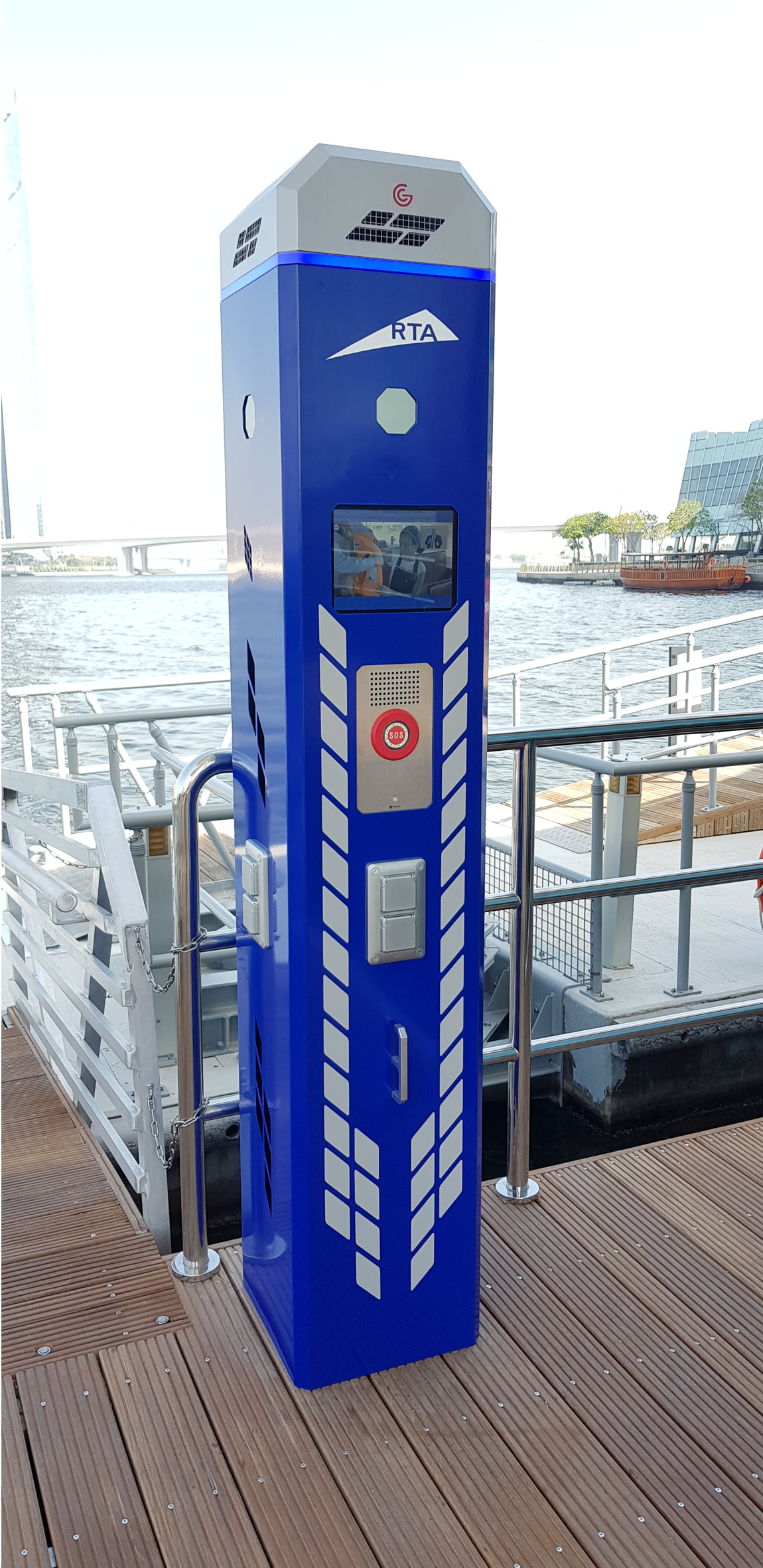 Many cities and municipalities currently face the increased demand for Wi-Fi connectivity or phone charging points. With Smart City Pole, you can provide Internet Connection anywhere, in large cities, at car parks, beaches, or in small municipalities.
This product offers many other functions that can be tailored according to customers' needs. Integrated sensors by default provide regular information about the quality of air, amount of CO2, temperature, humidity, dustiness, etc. In order to increase the security, it also offers direct connection to police or security service. It offers an option for citizens to call for help in emergency, and also provide a convenient way to check public transport schedules of the nearby available transportation means.
Smart City Pole indicates its current state via RGB strip and is available in various colors. The tailor adaptation according to customers' needs represent a significant advantage to meet company's or organization's theme colors.
Still not convinced of the Smart City Pole efficiency? Come see for yourself to the Dubai Festival City Marine Station!